Hello Autumn Equinox! I'm so glad that you are here.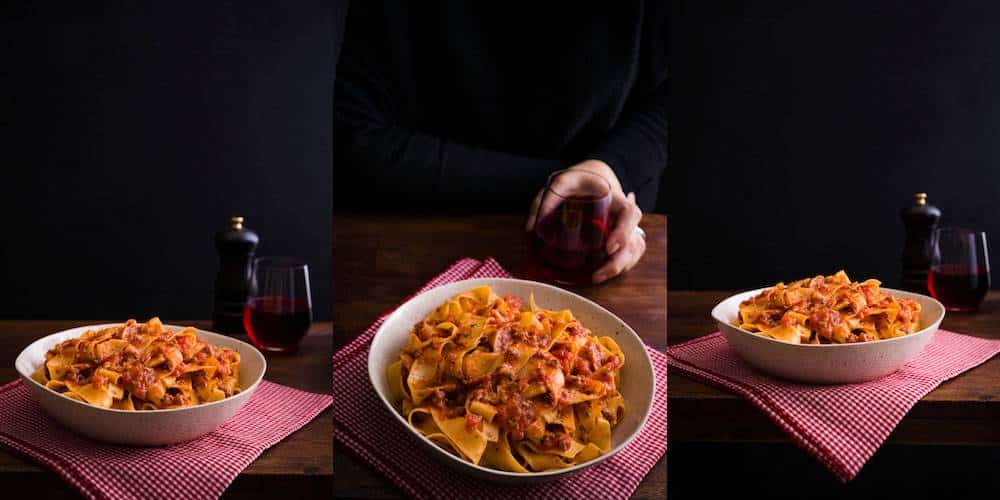 September has been my favourite month of the year as long as I could remember. There is something special about it in my part of the world. The weather comes in like a lamb and leaves like a lion. One day it's high summer, the next there is that distinctive chill in the air despite the sunshine. You notice leaves on the ground and suddenly, everything changes.
For me, September has felt more like the beginning of a new year than January 1st. I suppose it's because of all the associations I have of back-to-school time. Although I no longer go to school—not regularly, anyway—September still feels like new beginnings.
One of the best things about a change in season is a change in produce, and a change in what goes on in the kitchen. Squash in their autumnal and flamboyant colours. Chestnuts and pomegranates, and beets when they are their best. Hearty, warm dishes and the comfort they afford. After a season replete with fruits and salads and decidedly not cooking, I look forward to getting back into the kitchen, learning new dishes and making familiar ones.
My recipe for Bolognese sauce is a staple throughout the autumn and winter seasons. It first appeared in the Foodista: Best of the Food Blogs cookbook when I was still writing my former blog, Gratinée. Through research and my memories of Bologna, I had deemed my sauce authentic. Looking back, I'm not exactly sure, even though the ingredients that go into a Bolognese have been named by the Academia Italiana della Cucina. Vociferous arguments go on about what makes an authentic Bolognese, or what "authentic" even really means. Arguments aside, pappardelle have usurped spaghetti as my favourite pasta to serve with Bolognese. The heavier the sauce, the sturdier the noodle is the general rule of thumb in Italian cuisine, and it doesn't get any sturdier than pappardelle. There is something too, about the egginess of the noodles that adds extra depth and dimension to a good quality red sauce.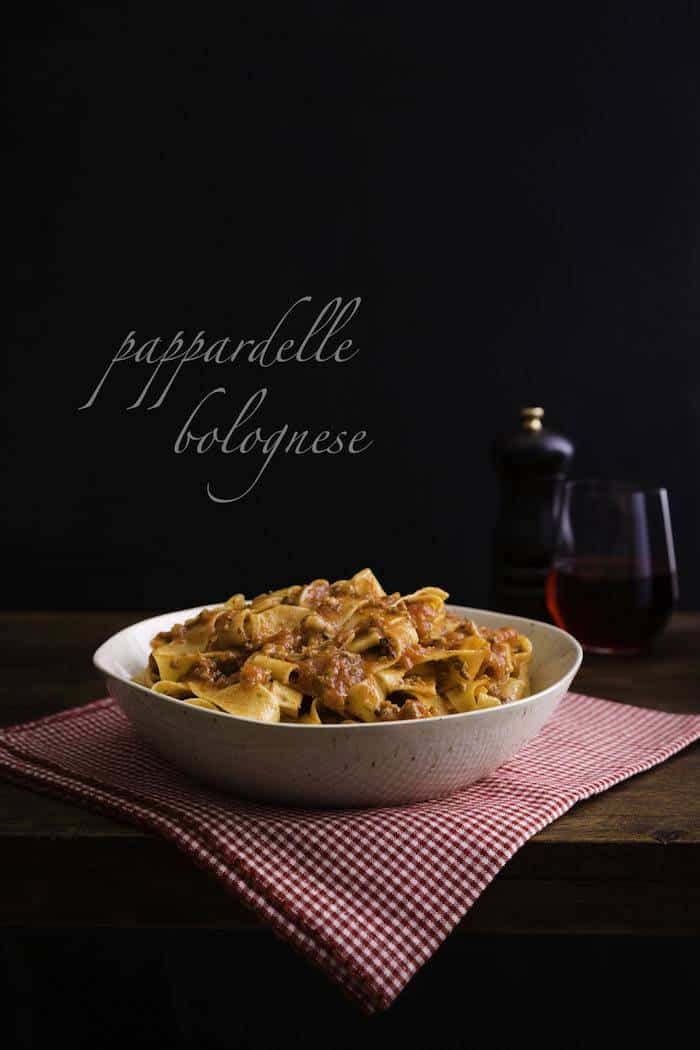 Besides cooking, here is some of what I am passing the time with this autumn:
Big Magic: Creating Living Beyond Fear by Elizabeth Gilbert – whether you loved Eat, Pray, Love or hated it, there is no denying that Liz Gilbert is a gifted writer. I've read this book over and over since it came out and it's now a permanent fixture on my bedside table so I can remind myself of its messages when I feel that living a creative life is just too damn hard. The metaphor of the shit sandwich is particularly apt.
History of Photography Podcast by Jeff Curto – Photographic Art History was my favourite class when I studied photography in college and I'm delighted to have found this podcast to geek out to. From women in photography to the development of the cyanotype, there's a lot of interesting stuff here if you're into that kind of thing, though it's been a couple of years since anything new was posted.
The Food Stylist's Handbook by Denise Vivaldo with Cindie Flannigan – the long awaited new edition of this book is finally out, with a lot of new content relevant to food bloggers, including a mini crash course on food photography by LA food photographer Christina Peters, founder of The Food Photography Club online. Styling is a separate skill set from food photography but one so intertwined that you can't have one without the other.
My Kitchen in Rome by Rachel Roddy – what surprised me when I lived in Italy for a semester as a university student was how regional Italian cuisine actually is. It's not all pizza and pasta. A British ex-pat who is now a resident of Rome takes you into her little kitchen in the Testaccio neighbourhood, revealing a cusine that is as vast as its history.
The Creative Habit by Twyla Tharp – consistency is one of the biggest factors that leads to success and one that I admittedly struggle with. Whether you are a writer, artist, photographer or musician—or someone wanting simply to channel your creativity—Tharp offers thirty-two practical exercises to make creativity a habit as automatic as brushing your teeth.
And you, dear reader? What will you be reading and doing this fall?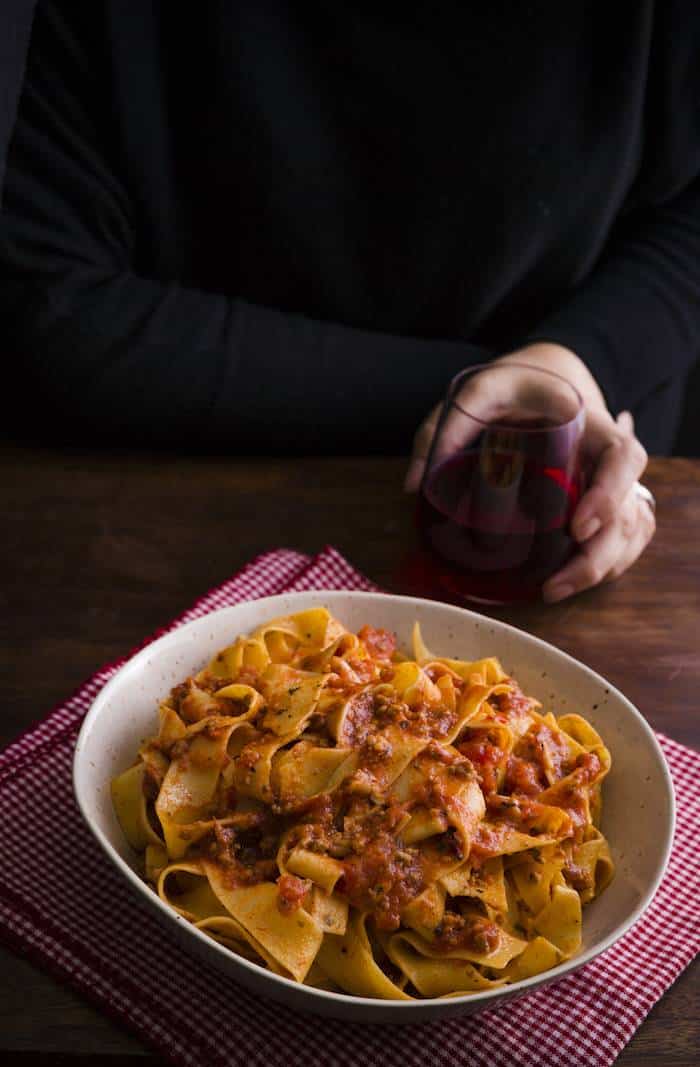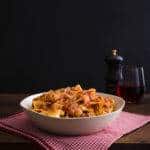 Bolognese Sauce
2017-09-22 14:39:16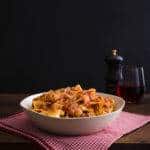 Nutrition Facts
Amount Per Serving
* Percent Daily Values are based on a 2,000 calorie diet. Your Daily Values may be higher or lower depending on your calorie needs.
Ingredients
1/4 cup olive oil
4 ounces pancetta, cut into cubes
1 medium yellow onion, finely chopped
1 celery rib, cut into small cubes
3 garlic cloves, finely minced
2 pounds ground beef
1 1/2 cups dry white wine
1 1/2 cups whole milk
1/4 cup tomato paste
1 teaspoon salt
1/2 teaspoon pepper
Instructions
Heat the oil in a large skillet, over medium heat. Add the pancetta, onion, carrot, celery, and garlic.
Cook until soft, 10 to 15 minutes.
Add the ground beef and cook until no longer pink.
Stir in the white wine, milk, tomato paste.
Season to taste with salt and pepper.
Simmer uncovered for 1 hour, until most of the liquid is absorbed. Serve over a sturdier pasta such as pappardelle or spaghetti.
Gastrostoria http://www.gastrostoria.com/