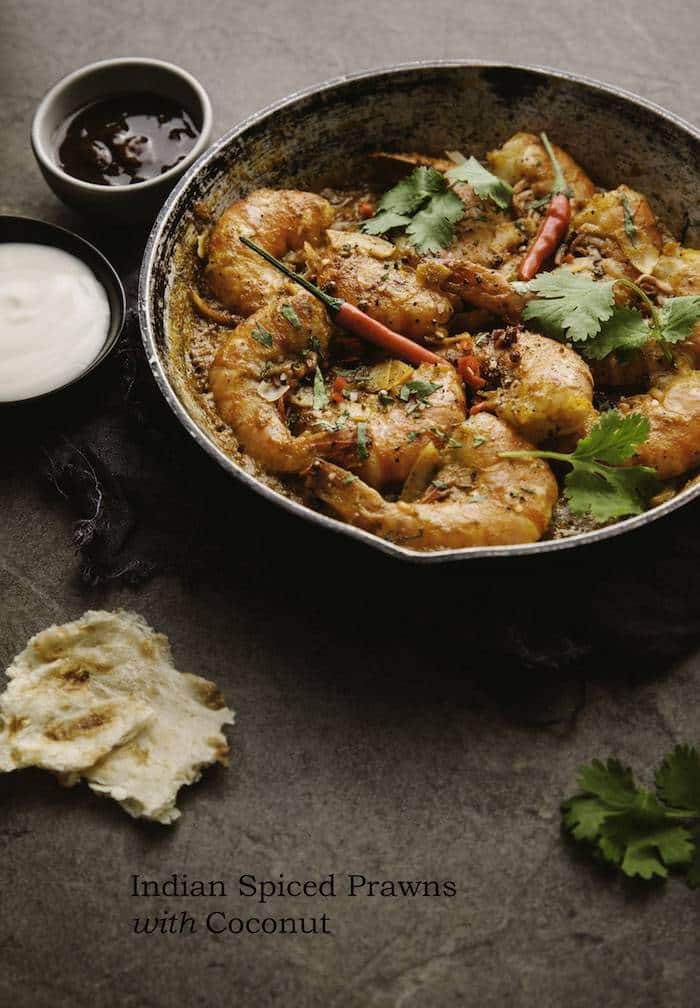 Happy New Year! If you are still with me, I wish you an epic 2017.
2016 was a tough year. Everyone died and Donald Trump was elected to the White House. With ISIS and terrorism and the migrant crisis, the world seems more chaotic and perilous than ever. I've had a strong sense of foreboding lately, as if we are on the precipice of grave danger. Despite all this, I can't help but look forward to 2017 with a sense of optimism. Perhaps this is because it's in my nature to be optimistic. Or maybe because I've realized that there is a duality inherent in everything, and wherever you find bad, you can also find good.
Last year was an exhilarating and challenging time for me, one of major transition. I left the security of a corporate job and took the leap into a full-time photography business, something I'd never imagined I could do. I'd never thought of myself as the entrepreneurial type, and surprised myself as how easily everything came together when I applied my business skills to my passion for food photography. I believe that when you are doing what you are really meant to, everything will come together somewhat effortlessly. Getting clients was the easy part. Navigating the emotional waters was much more difficult. Nothing tests your emotional resilience more than not knowing how you will make the mortgage payment next month. Plus, it makes you work harder than you ever have. In that, I have neglected some things. This space. Myself.
I do a lot of my work at home, editing image files and planning shoots with clients. Some days I am at my computer in my pyjamas for fourteen hours straight. I don't make time to stretch, let alone exercise. I go hours without eating, until I get so hungry that I'll eat anything and everything in sight. It has to be fast. This does not usually involve cooking or vegetables. I lost and gained fifteen pounds twice in 2016. I took some time off around the holidays for socializing and self care. It reminded me how important it is to not let the small things go.
Although I'm not one for resolutions, I set goals and do so throughout the year, not just on January first. In fact, every Sunday night I sit down and look at what I've accomplished in the past week, what I want to do better in the following one, and what I want to achieve. I also love making lists. If I do something and it is not on my list, I write it down on my list anyway, and then cross it off. Crossing things off my list gives me great satisfaction.
A simple goal I've recently set for myself is to get out of a rut of eating the same old thing day in and day out and get out of the comfort zone of my European way of cooking, with salt and pepper as the main seasonings. I have also started to cook more from the dozens off cookbooks on my shelf, picking a couple of new recipes to try every week, to evolve my repertoire and palate with new flavours.
To that end, the first recipe I have to share with you is by Valli Little, from her book Love to Cook. Valli is the Senior Contributing Editor at Delicious magazine in Australia. She is coming out with a new book in March and I can't wait, as this is one of my favourite cookbooks and one I use most consistently when I do follow recipes. Her recipes are simple, full of flavour, and they work. The photography by Jeremy Simons is stunning. For me, sumptuous food photography is the main reason I still buy cookbooks.
Which brings me to last thing I want to say today. For years now, I have been developing most of the recipes for my blogs, whether it be for this blog or my old blog Gratinee. This is a very time consuming endeavour and one of the reasons I've not been able to post as often as I'd like. I've decided that if I'm to get back to regular blogging in any sustainable way, I will need to rely more on recreating the recipes of others and writing about my experience of them.
I realize that to some this may be viewed as a controversial decision. Most bloggers who are serious about getting noticed create their own recipes. But that's that thing. I am not serious about standing out as a blogger. I'm not a recipe developer. I'm a photographer. I continue to blog because I love food and I love writing and despite my challenges of showing up in any regular way, this is still my online journal and special space.
I hope that 2017 will bring you much joy and success and good eating.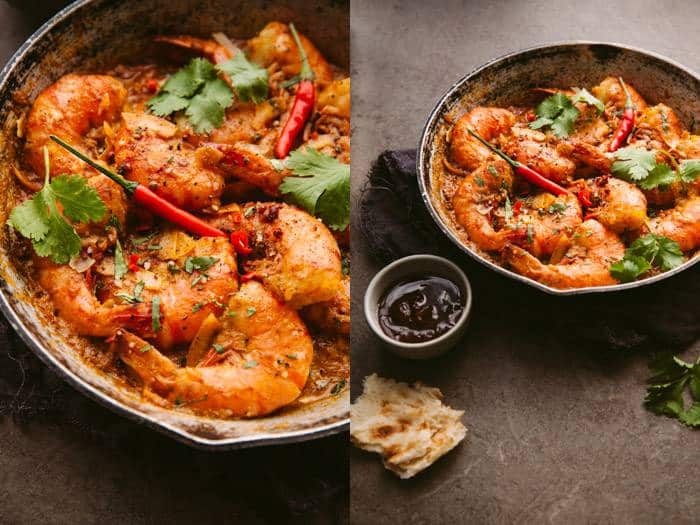 Spiced Indian Prawns with Coconut
2017-01-05 13:20:07
Serves 4
Nutrition Facts
Amount Per Serving
* Percent Daily Values are based on a 2,000 calorie diet. Your Daily Values may be higher or lower depending on your calorie needs.
Ingredients
2 tablespoons ghee or vegetable oil
2 tablespoons panch phoran (Bengali 5-spice)
12 fresh curry leaves
1 onion, halved, thinly sliced
1 teaspoon ground turmeric
1 tablespoon mild curry powder
400 grams raw prawns, peeled with tails intact, deveined
3 long green chillies, seeds removed, thinly sliced
250 ml coconut milk
100 grams fresh or frozen grated coconut, or desiccated coconut
to serve: coriander leaves, yogurt, tomato kasundi or mango chutney and warm naan bread
Instructions
Heat ghee in a frying pan over medium heat.
Add panch phoran and curry leaves, cook for I minute until fragrant.
Add onion and cook, stirring for 3-4 minutes, until softened.
Add turmeric and curry powder, then stir to combine.
Add prawns and chillies; stir to coat in spice mixture, and then cook for 1-2 minutes until the prawns start to turn pink.
Add coconut milk and grated coconut, then cook for a further 3-4 minutes until prawns are just cooked.
Scatter with coriander leaves and serve with yogurt, mango chutney, and naan.
Notes
If you don't have panch shoran, try some curry paste.
Gastrostoria http://www.gastrostoria.com/